---
PG Diploma in Medical Trichology - PGDMT
Trichology is the scientific study of hair and scalp disorders which includes hair thinning, male and female pattern baldness, seborrhea dermatitis, scalp eczema & psoriasis, scalp itching, premature greying, hair breakage & damage.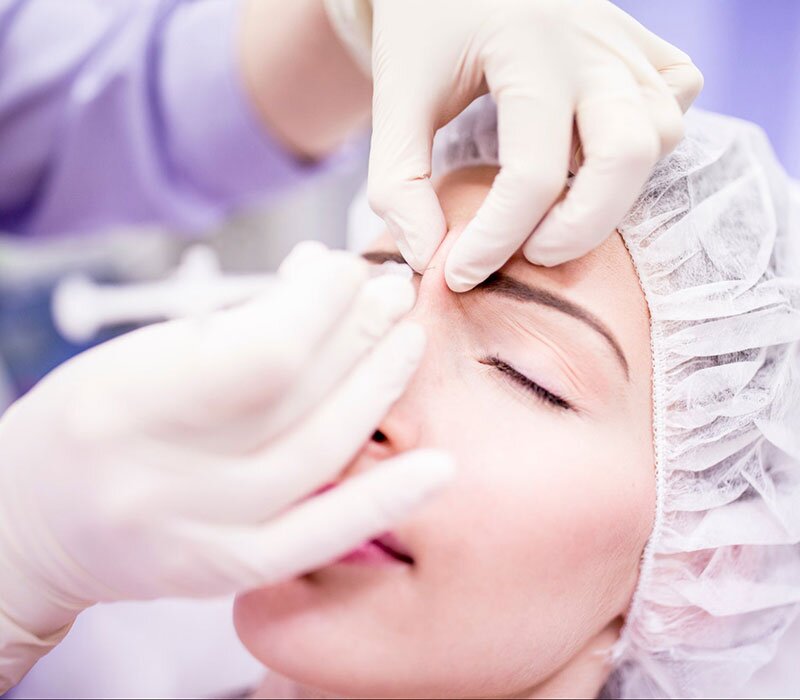 Course Description
This program trains you to effectively diagnose patients having hair and scalp issues by conducting an in-depth scientific consultation, making a confirmed diagnosis and finally treating them.
Upon completion of the course, doctors will be trained to diagnose external follicle hair loss on the scalp, hair breakage, strand thinning as well as other related scalp disorders.
Highlights
Practical treatment planning for complicated cases
Hands-on demonstration on real time patients over the shoulder mentoring by the experts
State of the art infrastructure Live Demonstration
Patients volunteers for clinical training State of the art Infrastructure
Knowing the procedure of diagnosis and treatment
Treatment of the male and female hair loss
Making you expert in Scalp Micro pigmentation (SMP)
Benefits
The hands-on clinical training enables trichologists to perform actual procedures on live patients. The instructor evaluates the attendee, ensuring that they learn and demonstrate the skills necessary for being a successful trichologist expert.
Career Tips
The Trichologist Certification helps you to be an Expert Trichologist, Trichology Clinical Research and Development Officer, Counsellor, Assistant in Oncology for Cancer Patients in addition to teaching opportunities
Can practice as a super specialist doctor
A trichologist can also offern Consultancy to Specialized Hair Clinics & multinational companies
Can work as a Clinical Researcher for hair & scalp disorders
Can set up their own trichology centers and clinics
Why one Should do This Program
Three Months with Live Interactive Sessions & Hands-on Practical Trainings Certification of Completion from ILAMED
5 Days on Campus Training at ILAMED
Alumni and Networking Status
Learning from International Faculty of ILAMED
Gain in-depth knowledge of latest procedures and techniques during Hands-on Training
About Course
The Trichologist Certification will equip the candidate with a certification to educate their respective clients and community at large about the causes of hair loss as it relates to sickness and disease, improper diet, hormonal imbalance and genetic predispositions
Proper functioning of the hair and scalp which helps trichologists to recognize the disease condition
Learn genetic and non-genetic causes of hair loss
Learn different kinds of medical and surgical treatment procedures that can be used for hair loss management
Identify indications, contraindications, and proper preoperative preparation
To provide the working knowledge of the physical and chemical processes of the hair
Scalp Micropigmentation (SMP)
Eligibility Criteria
MBBS, BAMS, BUMS, BHMS & BDS